GRACE Z KRAJE KARLA IV. *12. 11. 2007

BH, IPO 1, HD-A, ED - 0

Sable, middle-sized female, preparing for IPO 2-3. Temperamently, but very controllable, expressive interest about the ball and protection, excellent base of tracking. The excellently pedigree - old czech blood line (z Pohranicni straze, Hronovsky pramen), ready for breeding.

Inbred 3/4 legendary czech stud male GRIM Z PS

Ask for actually price.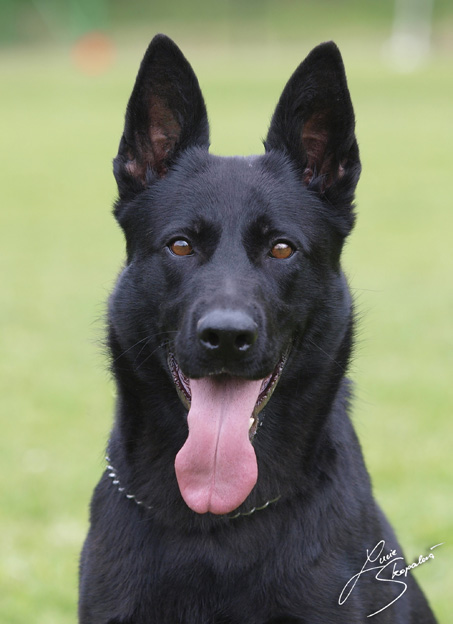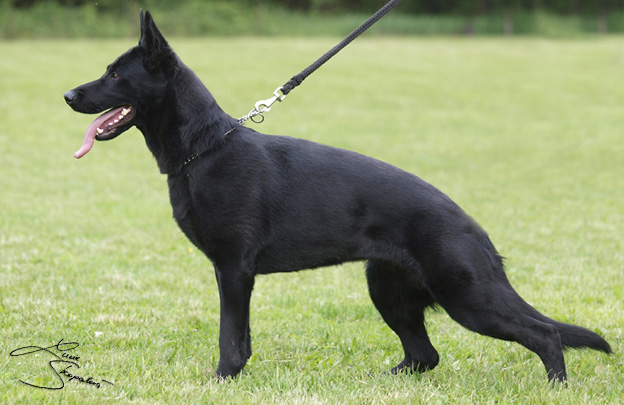 Father: Orry - IPO 3, ZVV 3, SchH 3, 5 x part.CZ championship, Kl. 2, DNA, HD-A
Mother: Karen Hronovsky pramen - ZVV 1, Kl. 2, DNA, HD-A
Pedigree:
Orry
IPO 3, ZVV 3, SchH 3, Kkl.2, DNA, HD-A
Dingo von Conneforde
SchH 3, IPO 3, HD - A
Pike von der Schafbachmühle
SchH 3, IPO 3, FH 1, HD-A
Bora vom Grauen Stern
SchH 3, IPO 3, HD - A
Warra Gymor
SchH 3, IPO 3, ZVV 2, HD-A
Grim z Pohranicni straze
SchH 3, IPO 3, ZVV 3, HD-A
Fency Gymor
SchH 3, IPO 3
Karen Hronovsky pramen
ZVV 1, Kl. 2, DNA, HD-A
Pluto z Pohranicni straze
ZVV 2, HD-A
Chuligan z Pohranicni straze
ZVV 1, HD-A
Hestra z Pohranicni straze
ZVV 1, HD-A
Nany Hronovsky pramen
IPO 1, ZVV 1, HD-A
Koran z Pohranicni straze
ZVV 1, IPO 1, SchH 1, HD-A
Ejmy Hronovsky pramen
IPO 3, SchH 3, HD-A